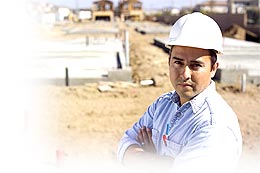 Did the work - didn't get paid?
Not meeting payroll? Not paying suppliers and creditors? Not paying yourself?
Sound familiar? Sound fair?
Sure doesn't!



No one needs more conflict in their life. We'll try to resolve your collection amicably. But your debt-holder will know right away that we're ready to escalate if escalation is what is required.

Our mission:



U.S. Asset Recovery Services works to collect billings for contractors and service-related businesses. We bring the full force of the law to the benefit of small businesses, to give you the leverage to get paid. We'll get everything you've got coming to you, quickly and decisively.



"U.S. Asset Recovery Services Inc. - because sometimes there IS justice in the world"