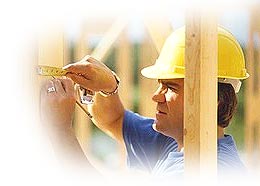 What percentage will I recover?
Our goal is to get you 100% of what you're owed. Sometimes that's not going to happen. In those cases, be assured, we're going to get you everything there is to be had.



How much does U.S. Asset Recovery Services take?
Fees are reasonable and on a contingency fee basis, typically between 15% and 33 1/3% of the amount collected, depending on the size and age of the debt.





How long will it take?
In many cases, it takes as little as 72 hours, because the first call from U.S. Asset Recovery Services makes them realize that paying quickly is their least painful choice.

Most recovery cases usually take between two to four weeks to get resolved Some get resolved much quicker, some take longer. The time usually depends on a variety of factors individual to each case.

Mechanic's Liens are valid for one year and can be renewed for an additional year. After that time, you must sue to foreclose the lien if payment has not been made.





How do you get them to pay?
We bring the threat of legal muscle to your case. The lien blocks their ability to sell the property. It makes it very hard for them to ignore you. We are persistent. We keep at it. We don't let up. Most general contractors and owners sooner or later (fortunately, most sooner than later) conclude it's easier to pay their way out of a bigger headache.



Is there litigation or arbitration involved?
In the great majority of cases litigation is not necessary. But it's a weapon in your arsenal that we will not hesitate to use when appropriate.



Where do you work?
U.S. Asset Recovery Services, Inc. is based in Yonkers, New York . We represent clients primarily throughout the NY tri-State area and we have a growing base with Florida trades as well.



How does a lien work?
A mechanic's lien is a hold on real property for the benefit of someone whose work or property improves the property.